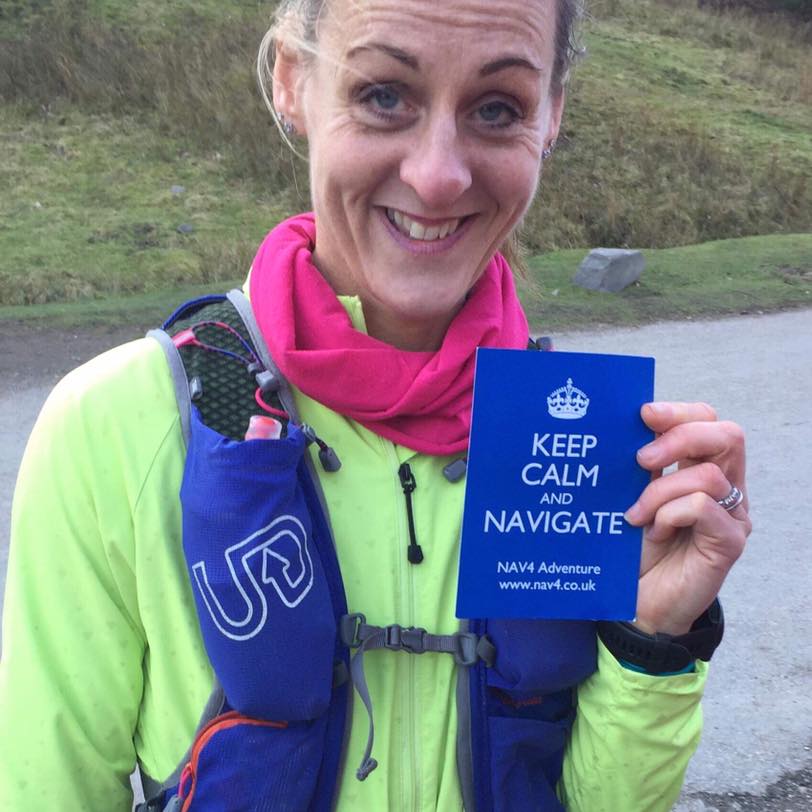 05 Dec

Sometimes the Mountains Win

By Amy Fulford

My love of the mountains began about six years ago when I first walked up Snowdon with a group of friends.  I was very much a road runner at the time having just completed my first London Marathon.  But that visit to Snowdonia – and seeing people running in the mountains – opened my eyes to what was possible.  I began to dream…

A year later and I was taking part in the Always Aim High Snowdon Marathon.  Earlier in the year I had completed London Marathon for the second time with a PB of 3 hours 14 minutes – and I was confident that a marathon over Snowdon couldn't possibly take me longer than four hours.  How naive I was!  A 30 minute mile climbing the Pyg Track put me firmly in my place and taught me that the mountains deserve a LOT of respect.  I was also woefully underprepared for this race with a commuter rucksack rather than a hydration vest and barely any water.  I was therefore very fortunate that the conditions for this first mountain race were kind and still allowed me a 5 hour 36 minute finish.  I was humbled by the experience… and I wanted more!

I embarked upon my ongoing quest to explore mountains and trails.  From mountain marathons I moved on to ultras.  A fun chatty 40 miler on flat muddy trails with friends…. a competitive 50 miler in the Welsh hills… my first 100 miler along the South Wales coastal path… my first mountain 100 miler over the Brecon Beacons….  a 50 miler and then a 100 miler in Snowdonia.  After each event I wanted something harder, something more challenging.  I got better kit – hydration vests, raincoats, gloves, trainers (so many trainers!).  I learned to navigate, to use poles properly, to scramble up technical ascents, about the importance of good nutrition and hydration, and about effective training.  And I found my 'happy place' – out on the hills exploring, learning, pushing myself to my limits.  I became a better person for it, more able to cope with whatever life threw at me.

So on Friday 1st July 2022 I stood on the start line of 'Ultra Trail Snowdonia' (UTS).  UTS 165 is billed as the toughest mountain race in the UK.  100 miles, 32,000 feet of ascent, very technical trails.  My years of learning and improvements had helped me build up to finally taking on this race.  I had trained so hard all year – hill sessions, long recces of the course, lots of strength training in the gym, nutrition and kit practise.  I was ready to face my biggest challenge so far.  I wasn't racing the competition (there were semi professional sponsored athletes taking part) – I was testing myself against this beast of a course.  I felt good, I felt confident, I felt happy.

The race began at 11am.  Just over 100 runners – only seven of them women – ran out of Llanberis and commenced the first of four planned acsents of Snowdon.  The rather dull Llanberis Path wasn't too full of tourists on a Friday so the pace was good.  The summit reached, we began a descent of the Pyg Track down to Checkpoint 1.  Then came the bog… so much bog!  A race in Snowdonia wouldn't be complete without a serving of bog – but a slight course detour due to a field of bulls meant this was proper DEEP bog!

I arrived at checkpoint 2 covered in mud but somehow running as second place lady!  The next big mountain loomed – Moel Siabod.  The lovely streamside ascent soon turned into an amazing rocky scramble to the summit.  Then a fast descent down to Checkpoint 3 at Capel Curig by which point the rain was starting to set in.  I put on my raincoat and waterproof gloves and commenced the next section through thick forest and then round the Llyn Cowlyd Reservoir.  Rain and high winds had been forecast for a couple of hours in the night – but it seemed that they had arrived early.  The rain got heavier and came at me horizontally in the strong winds – even in my waterproofs I was soon totally and utterly drenched.  I was starting to feel cold too so the plan was to put on all my warm layers and waterproof trousers at the next checkpoint.  The thought of the technical ridges of the Carneddau mountains in these conditions was NOT appealing!

I arrived at Checkpoint 4 at around 7.45pm and was advised by the marshall there that the race was 'suspended'.  Thoughts raced through my mind…. what did this mean? would it restart? when? how? would they find an alternative route?  I went in the tiny mountaineering hut where at least 20 blokes were already hunkered down waiting to find out what would happen next.  Although we were all frustrated by the situation, the atmosphere of cameraderie inside the hut was amazing.  We were all looking after eachother, making jokes, making the best of the situation.  About an hour later (and the hut by now very full of drenched runners!), we were given the news that the race was cancelled – the wind and rain was set to continue throughout the night and it just wouldn't be safe for anyone on the high technical overnight sections.  I was gutted … but it was the right decision.  The safety of runners and volunteers is far more important than anything else.  We were transported back to Llanberis and presented with a choice: transfer on to the 100km race starting at 4am, transfer on to the 50km race starting at 9am or do nothing and go home.  I opted for a night's sleep and the chance to dry out a bit – and start the 50km at 9am.  I didn't even consider going home!!

I was so glad I did opt to take part in the 50km race.  It wasn't an easy 50km by any means – nearly 11,000 feet of ascent and some very technical sections.  But it was a stunningly beautiful route, the weather was vastly improved and I met some amazing runners and marshalls.  The '165' runners had kept their race numbers from the previous day and these were like badges of honour earning so much respect and kudos from everyone on the course.  It was a perfect uplifting positive day to help make up for the disappointment of the previous day.

So my journey continues….  and it is a journey.  My learning, my training, my long days out in the mountains, the wonderful people I meet, the things I see, the things that go right, the things that go wrong.  It's all part of an amazing journey where a race is just one day, one point along the road.

Mountains are beautiful, powerful, incredible places.  They need to be respected…

… and sometimes the mountains win.

The next UTS 165 takes place in May 2023.  I've already bought my entry.